HANSACANYON Bathroom Faucets from Hansa
HANSACANYON represents pure design and technology excellence. The form is uncompromising, extravagant and exciting, while the function represents a brand new concept in water flow: open and visible with color.

HANSACANYON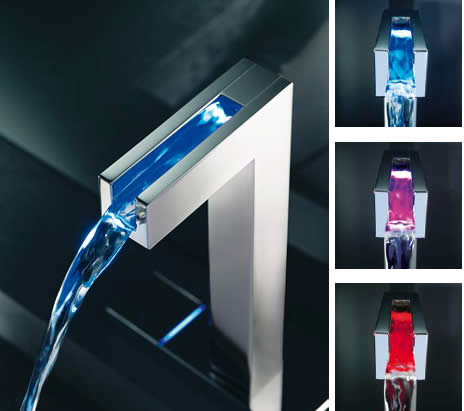 ---
HANSACANYON:
The water stream is illuminated and varies its color from cool blue to a warm red depending on the temperature. The entire operation of the
HANSACANYON
is controlled electronically via touch pad. To adjust hot and cold water, simply touch one of the corresponding panels.
HANSACANYON
offers even more: a design that casts an entirely new light on your water experience.
---
---
View HANSACANYON Demonstration Video (YouTube)